News & Updates (Gymnastics Magazine)
I am using a link below just as a reminder what cover for Clear Circle Magazine was created many years ago. The part of design of the cover were made by Katya Korobkina and I just added couple funny images from the internet resource. As everybody can see  the structure of the magazine is very traditional.
On the current stage of the creation of the virtual version of the Clear Circle Magazine we begin to collect as much as possible interesting facts from traditional  Gymnastics events, contests and mostly from  Day to Day Life in Gymnastics. Making my website and particularly Clear Circle Part as much as possible interactive,   some other pages (News & Updates, Offers & Plans, Published Articles) were included.
VZClearCircleProbaMagazine-1 (3)
Below is one of the first post which I would like to publish as a new article for the "CLEAR CIRCLE GYMNASTICS MAGAZINE". Everything in our Gymnastics LIfe must be CLEAR as a Free Hip Circle on Bars supposed to be!
EAGLE OWL –  THE JUDGE FOR NEXT OLYMPIC GAMES 
I am watching this Amazing Routine on Horizontal Bar on Olympic Games – 2004 performed by Alexey Nemov ( Russian Federation) and my decision is: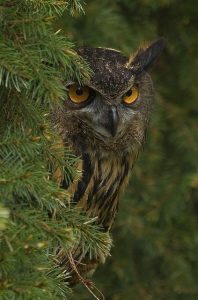 SHOW MUST GO ON…  
This is an example of the great stimulation of the routine of Alexey Nemov on Olympic Games in Greece performed by high level specialists of IG-TV.  Incredible set of the releases , plus amazing technique and real consistency during the completions wasn't enough for Alexey Nemov to be a Winner of Olympic Games – 2004. Inappropriate FIG regulations? Terrible judging?  Both reasons were a result that Alexei Nemov back home without Gold medal which he 100% deserved…
But our SHOW MUST GO ON , because sometimes it's going to happened, and  we are not supposed to stop the Gymnasts to try their best more and more times …
( Vladimir  Zaglada, former Foreign Editor of IG-TV) 
"А, СУДЬИ КТО…"
Много лет прошло с тех пор, как золотая медаль Алексея Немова не нашла своего истинного владельца. Считаю, что  пришло время серьезно поговорить на страницах нашего "Перешмыга" о судействе соревнований!? Ведь, "Немовский пример" говорит сам за себя…
Предлагаю вниманию читателей  уникальную работу, выполненную Юрием Михайловичем Ободовским (Россия, Москва),  раскрывающую, благодаря  методам математического анализа, наиболее важные вопросы судейства гимнастических соревнований и отвечающую на вопрос : " А СУДЬИ, КТО!?"
Судейские битвы у Гимнастических помостов (г. Москва, 2018)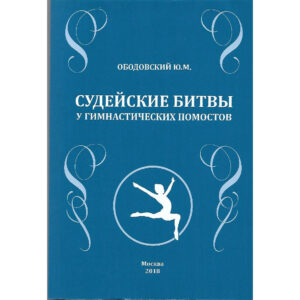 (Данный материал опубликован на моем сайте в разделе Journals, "Published Articles")
Информационное сообщение:
16 июля 2020
Сообщаю тем, кто открывает страницы нашего "Перешмыга", что сегодня опубликовал очень интересный ответ на мою публикацию – комментарий  к документальному фильму " Ты в Гимнастике" (СССР). Данный материал можно открыть в "Journals".
Информационное сообщение
21 сентября 2021
Очень рад сообщить , что наконец-то,  опубликовано второе издание моей книги " One Coach's Journey from East to West: How the Fall of the Iron Curtain Changed the World of Gymnastics":
October 8, 2021
I am very glad to publish today the review  of  "One Coach's  Journey  from East to West…" written  by Millie  Hobs  and kindly  given to me to upload  to my website.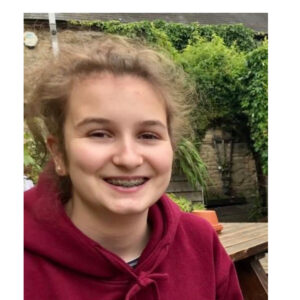 JUST COUPLE WORDS FROM THE AUTHOR
I am publishing an official, but very personal review written by Millie Hobbs especially for the republished version of the book. The first addition of the book was published in the USA at the end 2010. Just let you know that nothing were changed in the content of the previously published version, except book cover and size of the book.
The reason is simple: this book is kind of Narrative Panorama of the Years, Events and People, which are created the World History of Artistic Gymnastics. I don't like when sometimes some of the significant Historical events were rewritten and presented as an updated truth about this events.
During recent couple years, despite the time since the book was published a lot of good references comes into my desk. One of the best and more valuable review was written by the best British  Blogger writing about Artistic Gymnastics, Elizabeth Booth ( known as "Queen Elizabeth").
But review which I received from Millie Hobbs really shocked me because the analysis which made this young Writer is surprisingly thoughtful, fundamental and very professional. All content of this review from the very beginning is very impressive.
I won't create my own review on Millie's amazing Masterpiece which I got from her recently. The only things I would like to say is thank you, Millie Hobbs for the review written in right time and for beginning your very detailed review and professional analysis from the Part 1 called " Mama and Papa"
Vladimir Zaglada
One Coach's Journey from East to the West: How the Fall of the Iron Changed the World of Gymnastic
Part 1: Mama and Papa
First of all, from a more personal point of view in the context of student and teacher, it was wonderful to see and learn about your parents – the people who raised you and played a vital role in carving you into the Vlad we know and love today!
From the perspective of a reader who wants to learn about the USSR system (many of which may only know the rumours and gossip that they have been exposed to in the West, but who wish to know the truth), it is very helpful in establishing common ground, building a bridge between the "Soviet Monster" and the "Democratic West".
I think it serves to remind the reader that those who were born and bred in the Soviet Union are REAL people, not robots or minions of the Socialist Party. By sharing such a personal aspect of your life (i.e. your family), you have already demonstrated how the Soviet people are,in many ways, just the same as everyone else!
I think that for a long time, especially during the Cold War, these citizens of the biggest country in the world were alienated by the rest of humanity. Then, when the USSR collapsed and many of its former inhabitants dispersed abroad, it may have been like some sort of surreal experience for those receiving these seemingly unlikely visitors, like seeing an alien before your very eyes.
But, this is not the case. Former Soviets are REAL human beings with REAL stories, REAL goals, REAL aspirations, REAL lives and, most importantly, REAL hearts. Your parents are a very brilliant example of this!
Yefim Zaglada – not only a magnificent lawyer, but a phoenix rising out of the dust of the Second World War, or as is known to Russians, The Great Patriotic War. Like many of his generation, Yefim Zaglada went through a lot; especially shocking (and an ironically excellent example of his courage), being a prisoner during Stalin's post-war terrors.
It seems to me that, despite being unjustly incarcerated without a trial or investigation, it did not turn him into a bitter person, but instead gave him even more strength. Clearly, he was a very intelligent man, who went on to become a competent and talented lawyer! 
Part 2: Explaining the Soviet Approach to Gymnastics 
As we all know, for far too long the Soviet approach to gymnastics has been very controversial; many rumours of what went on behind the Iron Curtain have been floating around for a very long time.
But, I feel as though your book has helped to put some of these rumours to rest. You clearly explained what you saw in your time as a coach in the USSR, while also understanding that everyone's experiences are different.
There is no over-dramatic language or accusatory tones; simply, this is a man with a wide array of experience who wants the truth to be known to more people.
 As well as this, not only do you discuss the role of a coach and how important this role is (both in the Soviet Union and abroad), but you also give practical tips and advice for those who run gymnasiums and who are coaches themselves.
I really like how you emphasise how crucial the relationship between coach and gymnast is; the foundation of gymnastics skills must be built on trust and understanding. Throughout your book, trust in the coach is a key theme which is extremely important. It's important to bear in mind that this is coming from a former Soviet coach; yes, Soviet coaches were just the same as any other coach!
Don't get me wrong, we can never escape from the fact that there are some nasty and terrible coaches all over the world, and I'm not trying to gloss over some of the awful things that occurred. The thing that this book is trying to get across is that these coaches were not all robots or lovers of a harsh and cruel system. It's vital for the readers not to forget that you are not trying to speak on behalf of everyone; you're simply speaking from your own experience. 
 From your many years of experience as a coach and various different roles in the world of gymnastics, you have collected a wide variety of "DOs and DON'Ts" for approaching young children (especially girls), which I think will be very useful for coaches who are either just starting out, or who need to rethink the way in which they interact with these young people.
Most importantly, your respect for the young gymnasts shine through; you don't think of them as "little robots" or anything of the sort, which I think many people still believe happens in Russian – and previously Soviet – gymnastics.
You show how human many of these coaches really are. Of course, it is an unfortunate fact that not all coaches are like this, and you don't hide this from anyone, instead using it as a good teaching point, showing how we can learn from these terrible – and sometimes even fatal – mistakes.
 In your book, you create a space for the early immersion of gymnasts, particularly how it used to work in Dynamo-Moscow during the 1980s. I think it was very reassuring to hear from someone who knew the system inside and out that the girls were taken care of, and that their needs were not neglected.
This is highly important when dispelling myths which cloud our view of Soviet gymnastics. Of course, as I have said before, nothing is perfect, and you always acknowledged that it was a process that was built over time, gradually improving through the years with more experience.
The use of real life examples, such as the Spetsgroup (Спецгруппа), which included big names such as Olga Mostepanova, helps to contextualise this. I really like how you emphasise that coaching is a craft, which requires a delicate balance of "ingredients" in order to be applied successfully.
Here, you explore "fact and fiction", differentiating between the reality of Soviet gymnastics versus all the rumours. But, these points don't have to be kept on a leash tying it strictly to sports – I think that they can also be applied to any sort of teaching or profession which revolves around children. 
 Finally, you use your experience working as a coach in the Soviet Union, Russian Federation, United States of America and Great Britain to explain how your approach to teaching gymnastics changed depending on where you were, as well as the mentality of the systems which rule over gymnastics in each of these countries.
You know the Russian and American systems particularly well, and thus have been able to highlight the differences of these two great countries to the world.
But, what's very significant is the fact that you are not trying to discredit one, or put one on a pedestal over the other. You are determined to show both the good and the bad aspects of these two very different approaches to gymnastics, and how we can find a nice blend of the two of them, kind of like a smoothie, from which different fruits are used to create the most delicious taste.
As a reader, it was very interesting to understand how different (and in some ways similar) the approach to gymnastics is in America and Russia, and I think this unique insight will benefit any person who is involved in gymnastics, whether that be as gymnasts themselves, coaches, choreographers, or even just spectators with a big interest in the sport. 
Vlad, you really have seen it all! This part of the book (as with everything else) is incredibly informative, yet also engaging, which is a very good combination to have.
 Part 3: The People You Know!
First of all, prior to reading your book, I had no idea that you were acquainted with such huge and impressionable names in the gymnastics world! Some you know very well, others are just acquaintances, but the list is still impressive! Viktor Chukarin (what a legend!), Leonid Arkayev, Elvira Saadi, Renald Knysh, Al Fong, Tamara Zhaleyeva, Larissa Latynina (what a woman!), Olga Koval, Nelli Kim, Vladimir Aksyonov, Aleksandr Aleksandrov, Olga Mostepanova, Dmitry Bilozerchev, Lydia Ivanova, and many, many more – far too great a collection of names to list here.
It is clear from these great individuals that you have been immersed in the highest level of artistic gymnastics for a long time, which has consequently fed into your knowledge of the sport (which provides useful context for the readers, and an understanding of your journey as a coach).
Because of this, you have been involved in the biomechanics, creation and even just being witness to the birth of new elements which have changed gymnastics forever. Some notable elements are the Tkachev release element done on the men's high bar, which was later transferred to women's uneven bars exercises, plus the triple salto of Valery Liukin, amongst others. Really, it is truly astonishing!
What touched me the most was your words for Viktor Chukarin, also known as the Iron Chuka. It occurred to me that maybe not so many people know about his life before gymnastics; the hardships he endured are a true testament to his character and the person he was deep inside. Your admiration and love for Viktor Ivanovich radiates so warmly in these pages that it's difficult not to get emotional.
While reading these pages about his life, I truly was stunned; not only did he fight for his Motherland at the Olympics, but he also did so during the Great Patriotic War. I really do take my hat off to him. You provided such a detailed description of Viktor as a person, as a coach and as a man with a difficult past that you can't help but feel this warm sort of love and admiration grow inside your soul for him. My greatest respect for this incredible man – God rest his soul!
 Part 4: The Practical Applications of Gymnastics
Towards the end of your book, there is a particularly helpful section dedicated to building basic elements, as well as conditioning and the importance of hard work.
I really would recommend anyone involved in practicing gymnastics or coaching to take a look at this; there are many diagrams and detailed explanations on not only the biomechanics of these elements, but how to teach them. Some of these elements include the primary types of handstand postures for children, supporting a top planche, kip cast to handstand, straddle cast to handstand, clear hip circles (and all its variations), sole circles, Stalder circles, giant swings, baby giants, and the list goes on. If you're going to take advice from anywhere, take it from this book!
 In addition to this, you also discuss "fashionable" elements and their role in gymnastics. Most notably, you discuss the famous Yurchenko vault, expressing your opinion throughout, but without forcing it down anyone's throats.
I think that is a very good point to say here: you are never afraid to be honest about your opinions of the people you have worked with and gymnastics elements, but you are also considerate and acknowledge that there is always another side to the story, and that an opinion is simply an opinion.
So well done for finding this delicate balance! In terms of the Yurchenko vault, you weigh up the pros and cons, using your extensive experience to do so, while deconstructing the fundamentals of the vault and how it has come to be so popular.
This approach has also been applied to other popular combinations, which are at the forefront of modern day, and even old school gymnastics. I think what is very good is that you leave space for the readers to come to their own conclusions about these pressing subjects, encouraging them to engage with what you have written, and allow them to develop themselves personally through critical thinking.
I also think it's very interesting how you touched on the topic of artistry vs powerful tumbling. We all know that in modern day gymnastics, it seems that complex tumbling and acrobatics has somewhat overridden the balletic style and artistry, which used to be the most highly prized part of the sport.
You discuss the possibilities of further extending the difficulty of gymnastics, and what it would entail for the sport. Then, you reflect on the artistry and contemplate whether it is possible, going forward, to find a good balance between these two key elements.
I think it's a very fascinating and well-needed discussion, which plays a very important role in modern day gymnastics. It also makes us realize how the past informs the future!
 Conclusion:
 In this review, I haven't been able to discuss absolutely everything about "One Coach's Journey From East To West", but if I wanted the world to take anything away from this review it would be this: this book is an absolute must on every gymnastics lover's shelf. This book is written by a man who is head-over-heels in love with the sport, and who has dedicated many, many years and decades of his life to the development of it.
Vladimir Zaglada has done an exceptionally good job at incorporating such valuable information into his book, writing about his life, his years as an acrobatic gymnast, his transition from gymnast to coach, the people he has met along the way, the impact of the collapse of the Soviet Union on gymnastics, coaching both in Russia and outside of Russia, the lives of other great coaches and gymnasts, as well as pedagogy and the importance of the basics. It seems that almost everything has been discussed in this book! 
In short, I would highly recommend this book to anyone interested in gymnastics. You can really learn a lot from it, not just about the USSR and gymnastics, but also about being the best person you can be. It's very clear to see that Vladimir has poured so much love and time into this book!
So thank you, Vladimir Yefimovich, for taking the time to write about your experiences in gymnastics; I know that I will carry these stories for the rest of my life.
 Millie Hobbs