Show
THE STAGE IS YOURS, GYMMY… 
The page you opened dedicated to the Show People, means real Artists which create and participate in an amazing Theatrelized  Spectacular Shows using all available Artistic Tools, very colorful costumes and design of  their performances.
Good luck to Gymmy the Owl and His Friends from Animal Kingdom's on the beautiful Land of Ecuador and big thank you to the Coach Manny invited those Natural Gymnasts from the Mother Nature.
I am promising to put  interesting information about their show which their planning to make in the Manny's Gym and about the numbers of very colorful displays which will be performed on the Galapagos Islands and on the Top of the Ecuadorian Mountains…
Papa Vladster & Gymmy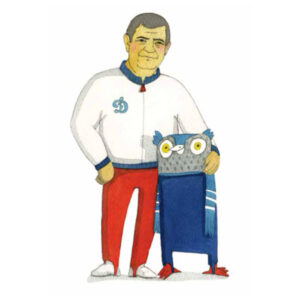 COUPLE WORDS FROM COACH MANNY … 
[…] Having consciousness about nature's motion and life's promotion, Manny the movement's influencer made his choice about holistic health following and observing the Animal Kingdom. Papa Vladster told me if you want to learn about gymnastics, just observe everything that moves, swims, runs and hangs.
Everything in nature and into the animal kingdom teaches us the movers to understand and to have consciousness about the fundamentals to jump, flip, twist, hang and invert, if we are like the owls.
The animal's beauty remains in the simplest use of their natural physical capabilities to be free, happy and survive in nature. Flexibility, agility, speed, power, strength, balance and endurance makes them a nature's card presentation with emotional observation and smart intervention.
Papa Vladster is my Master because he understands my nature made by creativity, resilience, empowerment….I want to be a Master as papa Vladster.

Tuesday, April 21, 2020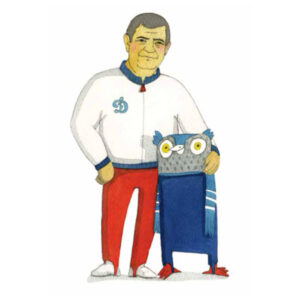 ONE MORE CREATION FROM  THE MOTHER NATURE…
I found this video in the internet couple years ago, means in time when my Gymmy and his Friends already were presented in the Book Industry.  Thanks to the talented people for making this amazing show called "My name is Frog…!"
I am uploading this interesting video to this page as one of the best examples how creative and smart Our Mother Nature is! For sure, nobody can teach the Frogs to make this incredible lineup at the end… Isn't it!?
May 15th, 2020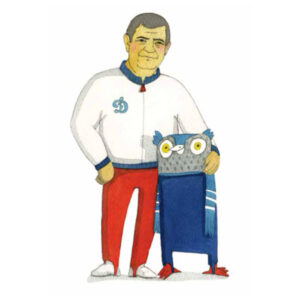 NAIVE ART FROM ECUADOR
The drawing contest on the subject of Gymmy the Owl and Coach Vladster which took place in Manny's Gymnasium recently was a big surprise for me. It was a Manny's idea to make this contest especially for his Spanish Compilation of " Gymmy the Owl and His Friends" which he already finished.
Actually, it was really hard for me to evaluate which Ecuadorian artist was the best . The drawings of all three Masters are real examples of the Naive Art. This Art always was given to the very special people with opened Hearts and pure souls.  Such a people are always the Lord's  choice…
Just would like to remind that the legends of the World Naive Art were Henri Rousseau (France), Ivan Generalic (Croatia), Niko Pirosmani (Georgia).
I won't make a final decision, but I really like the black & white drawing, which Coach Manny can use for any exhibitions of his Spanish compilation of the "Gymmy the Owl". As I said earlier this compilation already done by Coach Manuel Rojas Basan and I will put it on a special page of my website soon.
Anyway, all of the Artists  presented their completed works will get an awards from Coach Vladster and his Wise Gymnastics Instructor Gymmy the Owl!
GREAT JOB ECUADORIAN MASTERS OF THE NAIVE ART!
THANK YOU VERY MUCH, Xiomara Landinh, Paul Quinatoa, Juan Bernardo Dominguez Hernandez ! 
Coach Vladster & Gymmy the Owl