Artistic Gymnastics
Let's Swing Together!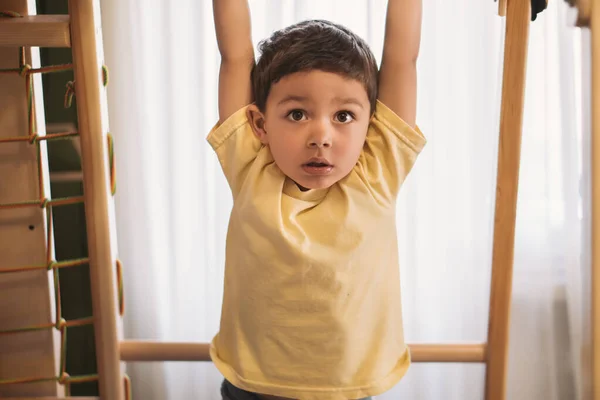 I am planning to publish on this page some specific articles about Art of Artistic Gymnastics. Mostly it will be new articles, never published before. This is why I would like to invite to my website the authors which can supply to my website a new writing "blood" and fresh vision on the hot subjects of Artistic Gymnastics. I think you won't be surprised watching the photo of the little boy. It is his first steps into the Art of Artistic Gymnastics and his eyes are saying:
"Welcome to the website of Vladimir Zaglada!"
Vladimir Zaglada
January 26, 2021
USSR Gala Display World Gymnaestrada, Amsterdam, 1991
Don't surprise my Friends to see on this page the video which already exsisting on the different page of my website. The reason is to get it again is very simple:
I REALLY LOVE EXACTLY THIS PART, WHICH PRESENTED A WHOLE BUNCH OF GYMNASTICS EVENTS AS A NON-STOP SHOW!
I hope to see you again with your interesting articles, stories, photos and videos which you can send me using my email :
vladimirz40@hotmail.com